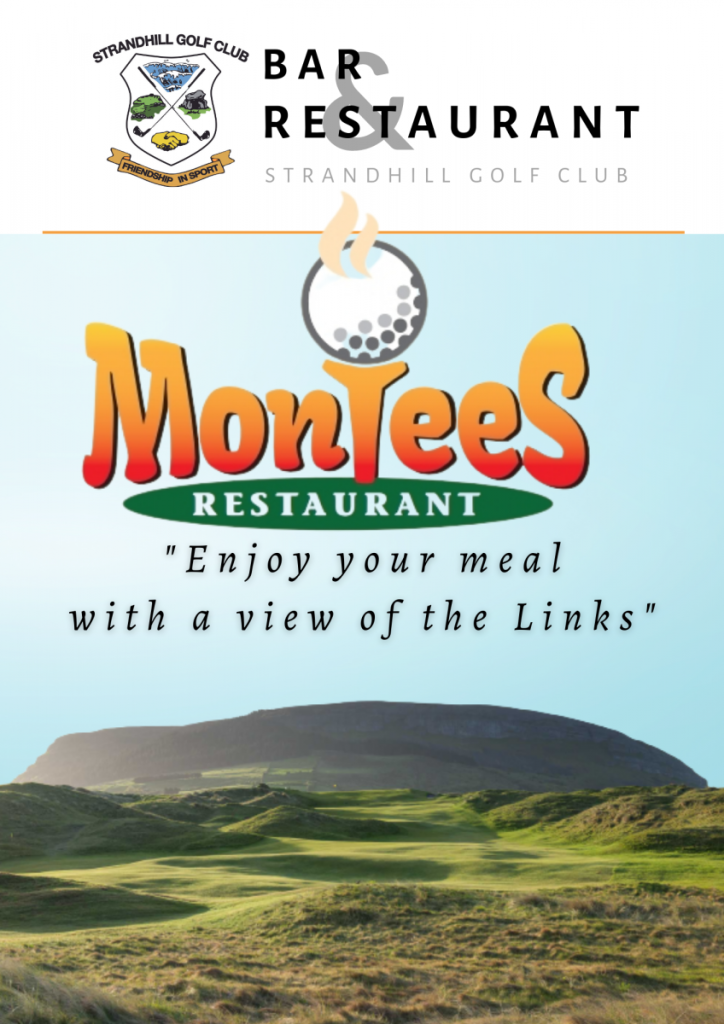 Relaxed and welcoming , Montees fuses warm and spacious. You will have the best seat to enjoy the views of the Links surrounded by the Atlantic and the dunes.
You will feel comfortable anywhere you sit to retreat, relax after a game of golf and socialise with family and friends. The casual ambiance and friendly welcome echo the inviting Club culture Strandhill nurtures.
Open 7 days a week from 9am. We offer a sit down menu and take away alike and can accommodate groups up to 120 people.
Please contact us to reserve a table or your next function on 071 9168188 / 0877014827 or email us monteesrestaurant2020@gmail.com.
Sample menu: